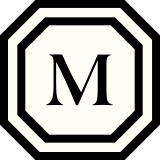 The Mark Coloring Book and Pencil Set
$95.00
Click for full screen

"The garçon at Jean Georges tends to a party of three – Pardon me sir, may I have some more tea?" Color your way through this rhythmic coloring book filled with beautiful illustrations by Jean-Philippe Delhomme. Make your Mark with our pencil set of 24 vibrant colored pencils.
All packages are wrapped in The Mark's signature style
The sketchbook is 12 ½ inches long and 9 ½ inches wide. The pencil set comes in a black matte tin case with a sketch created by Jean-Philippe Delhomme and includes 12 double-sided colored pencils. The case is 7 inches long and 4 inches wide.
Click for full screen
---