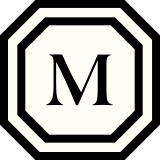 The Mark Safety Kit
$50.00
Click for full screen

The Mark Safety Kit is your one stop shop for all of our recommended disinfectant and protective accompaniments. Inside, this canvas pouch, you will find The Mark's Safety Mask, with adjustable fabric straps, a travel-size hand sanitizer, a pair of black disposable rubber gloves, and disinfecting wipes, all customized with The Mark's M logo, of course.
All packages are wrapped in The Mark's signature style
The Mark mask is not a medical grade face mask. Please consult with your local health authority for guidance on use of non-medical grade face masks. Please discard of the gloves after one use.
Click for full screen
---