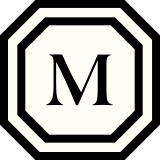 The Mark x Bleusalt Hoodie
$126
Click for full screen

Unisex. Available in sizes 0-6.
All packages are wrapped in The Mark's signature style
Specially designed for The Mark Hotel, these Bleusalt hoodies are crafted in Malibu using sustainably-sourced Beechwood fibers; creating a texture softer and more lightweight than that of cashmere. Designed to take you anywhere, the fabric is breathable while still having shape; making it possible to wear throughout the year, providing you with supreme comfort and style.
Click for full screen
---