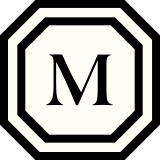 The Mark x Lingua Franca Children's Cashmere Sweater
$160
Click for full screen

Specially designed for The Mark Hotel, the Uptown Boy and Uptown Girl sweaters are sustainably-sourced and playfully hand-embroidered; truly a "must-have" for the city's uptown fashionistas in-training. Available in light pink with orange stitching or grey with black stitching.
All packages are wrapped in The Mark's signature style
Crewneck, cashmere sweaters available in sizes 2T, 4T, and 6T.
Click for full screen
---