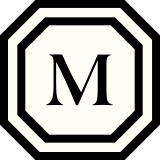 The Mark Scented Candle by Frédéric Malle
$85.00

In collaboration with renowned French perfumer Frederic Malle, we have crafted an exclusive Jurassic Flower scented candle. This white flower magnolia's aroma is bright and citrus-fresh, with hints of peach and apricot, signaling the longing for summer.
All packages are wrapped in The Mark's signature style
This 220g single-wick handmade candle can burn up to 60 hours. The 7.5 fluid liters red-orange candle was created by Carlos Benaim for Frederic Malle. The orange candle comes packaged in a black box with a grey cover.
Click for full screen
---