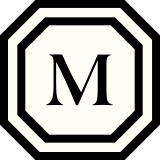 The Mark Toiletry Bag
$98.00
Click for full screen
Out of stock

Keep your most beloved beauty and grooming products in a bespoke, white toiletry bag, with orange leather detailing. This water-resistant neoprene bag is truly a Mark collectible, adorned with a Jean-Philippe Delhomme illustration on each side, and lined with black and white stripes, mimicking the classic Mark floors.
All packages are wrapped in The Mark's signature style
A spacious interior and a silver zipper, measuring 9 inch long, 4.5 inch high and 4 inch wide. The toiletry bag is packaged in a white cloth bag with The Mark Logo on top.
Click for full screen
---