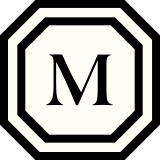 The Mark Woof Woof Kit
$95.00

The Mark's Woof Woof Kit is actually man (and woman)'s best friend, housing every item you need for walking your beloved furry friend. The black pebbled-leather kit houses a collar, leash, collapsible bowl, and even The Mark waste bags, making every moment of your dog walking journey Mark chic.
All packages are wrapped in The Mark's signature style
The leather Woof Woof Kit contains 1 nylon leash, 1 nylon adjustable collar, 1 plastic waste bag that includes 15 individual bags, and 1 silicon collapsible bowl. The leash is 70 inches, the collar measures 14.5 inches, and the collapsible dog bowl is 4.5 inches wide and 2 inches long.
Click for full screen
---